April Club Scores
To report scoring errors, send an e-mail to the responsible club
manager/director by clicking on the club name beside the photo.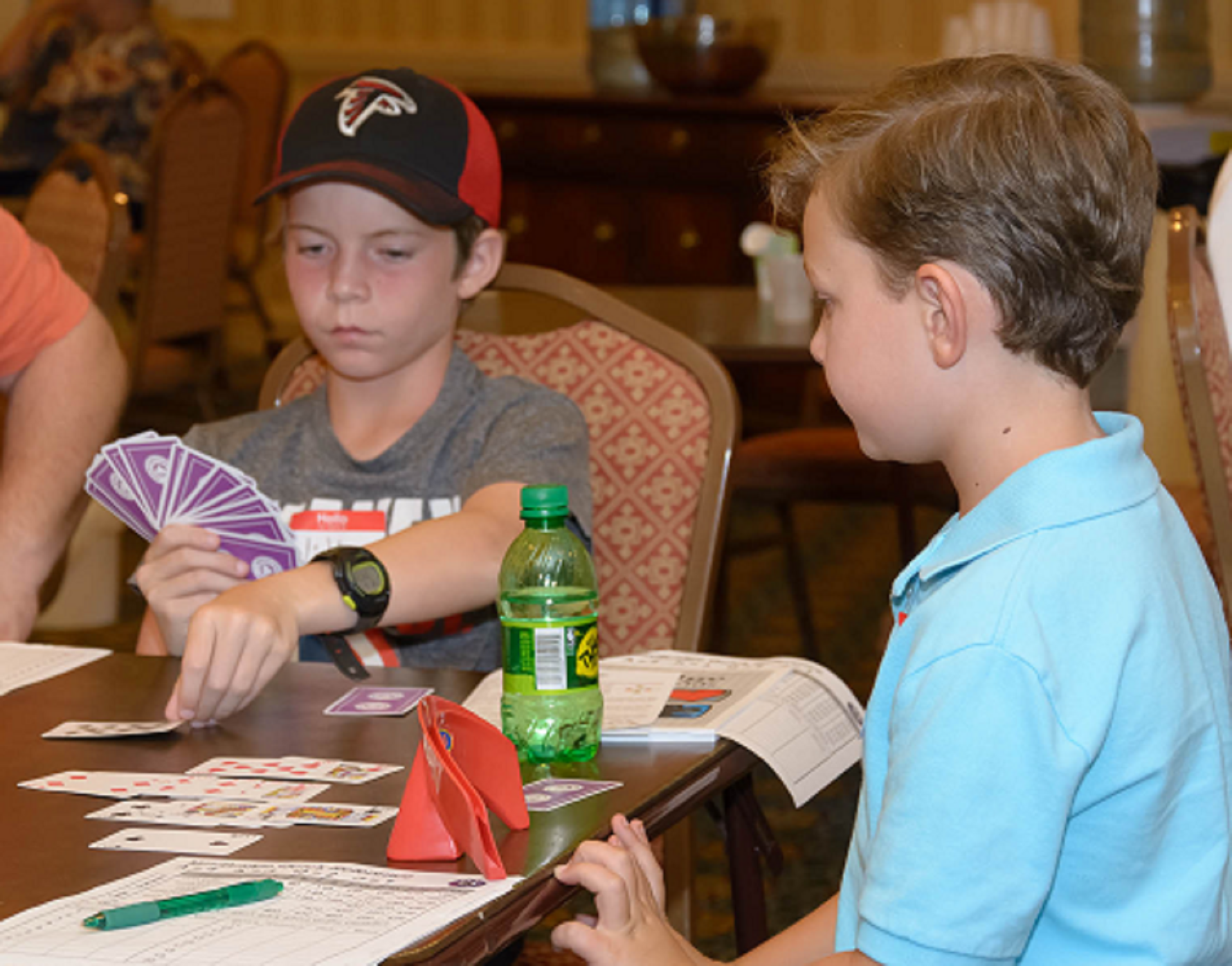 MiniBridge in action! Join us for the next event at Westside Bridge Academy on Sunday April 30th at 1 pm!
Key to upgraded game type:
AC: ACBL Charity, AWC: ACBL-Wide Charity, AF: Alzheimer's Fund, CA: Club Appreciation, CC: Club Championship
CL: Closed, CM: Club Membership. EF: Education Fund, GF: Grass Roots Fund, IF: International Fund
IM: Instant Matchpoint Game, JF: Junior Fund, LC: Local Charity, NP: North American Pairs, ST: STaC
UC: Unit Club Championship, UCh: Unit Charity, DCh: District Charity
Note:
There are two clubs that post their own scores on their own web sites. To see scores from those clubs,
click on the name: Bridge Club of Houston or Westside Bridge Academy.
« April 2017»
SUN
MON
TUE
WED
THU
FRI
SAT

1

Clear Lake LC

2

Ace of clubs

Clear Lake LC

3

Clear Lake LC

4

5

April Sound

Bar-X

6

7

Apple CL

Clear Lake CL

Gulf Coast

8

Clear Lake CL

9

Ace of clubs

Clear Lake CL

10

11

Southwest CL

12

April Sound

13

Briarcrest

14

Apple CL

Gulf Coast

15

16

Ace of clubs

Clear Lake CL

17

18

Ace of clubs

Diamond

19

April Sound

Bar-X

20

21

Gulf Coast

22

23

Ace of clubs

24

25

Diamond

26

April Sound

27

Briarcrest

28

Gulf Coast

29

30